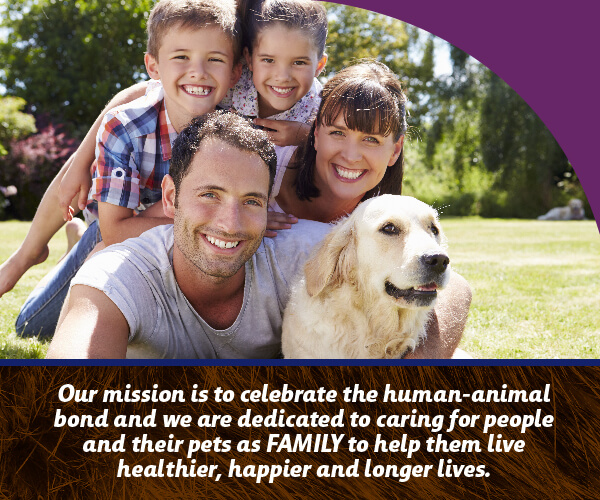 At Family VetCare, our name says it all. It reflects how we treat each other, our clients, and our patients… like family!
As our name implies, we place tremendous value on family, and we understand that pets are an essential part of the family unit. Our mission is to celebrate the human-animal bond and we are dedicated to caring for people and their pets as FAMILY to help them live healthier, happier and longer lives.
We strive to provide the very best veterinary experience for you and your family, and our belief is that in order to serve your family well, we must be a family ourselves. At Family VetCare, we promise a family culture where you are valued and appreciated as loving pet parents, and your pets are cared for like our very own.
Our team members come with a strong background in veterinary medicine and customer service, and are carefully selected for their commitment and dedication to animals and their ability to enjoy people and life.
We appreciate the opportunity to partner with you to provide the very best for your four-legged family members, and we'll work diligently to ensure they live the happiest and healthiest lives possible!
From our family to yours… welcome to Family VetCare!