Our veterinarians in Chandler, Mesa and Phoenix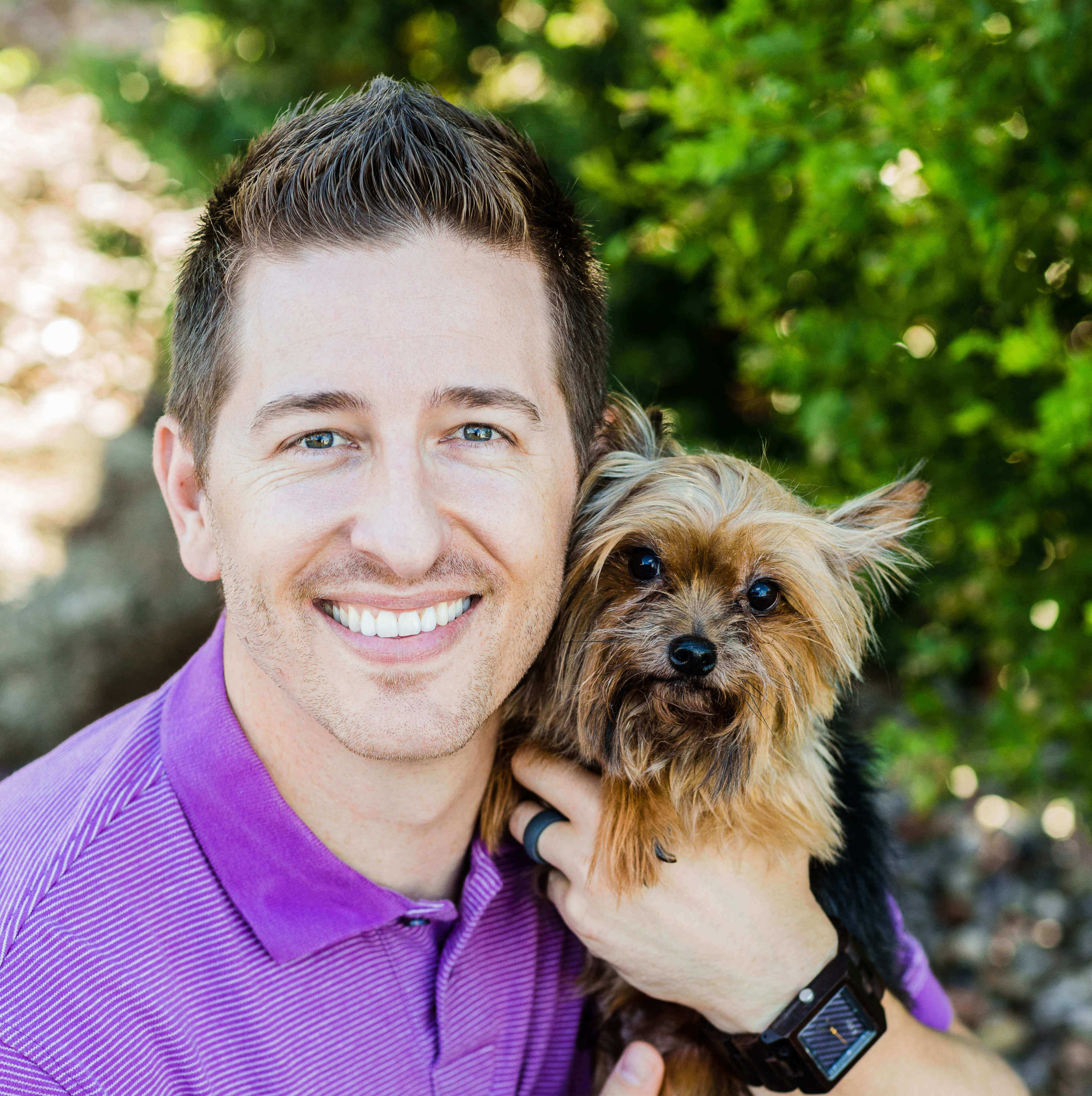 TRAVIS WODISKE, DVM
I was born in beautiful Arizona and was practically raised in a veterinary hospital! As a child, I loved going to work with my father (also a veterinarian), and my passion for people and their pets has grown ever since.
I attended Arizona State University for my undergraduate degree, and received my DVM from Washington State University (Go Cougs!). I then completed a Small Animal Medicine and Surgery internship at Kansas State University, where I received advanced training in orthopedic/soft tissue surgery, internal medicine, and dentistry. I joined Family VetCare in June 2009.
Outside of the hospital, I enjoy outdoor sports and photography, but consider my wife and three daughters the greatest joy of all!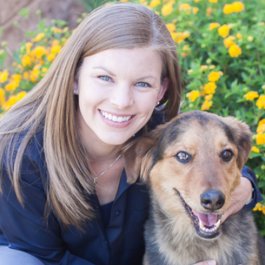 LEAH PATRICK, DVM
Family VetCare Location: Chandler
I grew up in Tempe in a household full of animals, and discovered my passion for veterinary medicine in high school. In fact, my first job in the veterinary field was as a Boarding Specialist at Family VetCare during the summer after my first year of college! I received my BS in Veterinary Science at the University of Arizona, then braved the Midwest winters and tornadoes to pursue my DVM at Kansas State University and become a Wildcat two times over!
After vet school, I headed to Illinois to complete a Small Animal Internship in Internal Medicine and Surgery, where I also received extensive experience in Emergency Medicine. Craving the sunshine again, I returned to the southwest in 2010 where I worked in general practice in Tucson for six years. My crew (husband, 2 kids, and 2 dogs) made the decision to finally return home to the Valley to be closer to family and friends in 2016, and my journey continues where it first began… with Family VetCare!
Outside of work, I enjoy running with my shepherd dog Jeffrey, reading, cooking, and being outdoors with my husband, son, and daughter.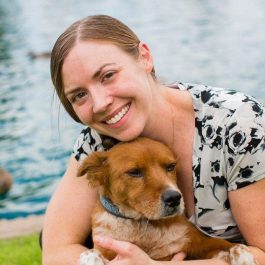 JEN MCGIVERN, DVM
Family VetCare Location: Phoenix
One of my favorite aspects of veterinary medicine is the human-animal bond, and the important role pets play in the family. As your veterinarian, my job is to help preserve that bond. Whether it is caring for them when they are sick, or through annual wellness examinations and preventive care, we can work together
to help your pet live a long and healthy life.
I am from Cedar Rapids, Iowa and moved to Arizona in May 2007. I received my undergraduate degree in Animal Science from Iowa State University in 2003. In 2007 I received my DVM from Iowa State University and joined Family VetCare following graduation. My areas of special interest include surgery and emergency medicine, however, everything about veterinary medicine is of interest!! I share my home with my pooch, "Kia Sophia", a mixed breed dog. In my spare time I enjoy running and hiking, rock climbing and scuba diving.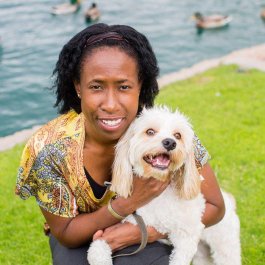 CARLA MOTT, DVM
Family VetCare Location: Phoenix
Being a veterinarian has been one of the most fulfilling and fun aspects of my life. It gives me great pleasure to bond with owners and their pets as well as being a source of cutting edge technology and information to aide in prolonging their pet's health. It's a beautiful thing when the quality of life of the pet and the owner is improved with this relationship.
I am from Chicago, Illinois, and received my undergraduate degree in Zoology from Southern Illinois University in Carbondale. In 1997 I graduated with my DVM from Iowa State University and in 2002 I joined Family VetCare. My areas of special interest include soft tissue laser surgery, internal medicine, endoscopy and preventive medicine. I am a member of the American Veterinary Medicine Association and the Arizona Veterinary Medical Association. I live in Phoenix with "Mollie", a Cavalier/Poodle Mix; "Zach", a Grey Tabby; and "Zoey", a Calico. In my spare time I enjoy kickboxing, running, cycling, travel, theater, and spending time with family and friends.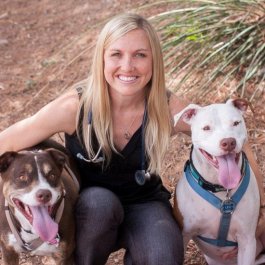 JESSICA DAY, DVM
Family VetCare Location: Chandler
After my first visit to Sea World when I was five, I knew I wanted to be a veterinarian. My passion for helping animals, love for science, and fascination with medicine has continued to make a career in veterinary medicine the perfect fit for me. The human-animal bond is something I grew up understanding thanks to my best childhood friend–a yellow lab named Maggie.
I was born in Illinois but grew up in Arizona. I earned my BS in Veterinary Science from the University of Arizona (BEAR DOWN!) and then went on to complete my DVM at Colorado State University.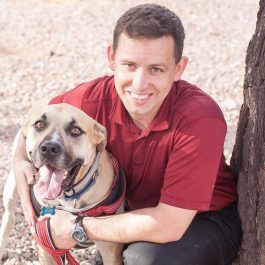 MATT METCALFE, DVM
Family VetCare Location: Mesa
Ever since a young age I knew I wanted to be a veterinarian. Growing up with dogs, cats, birds, and even a chinchilla, my life has always revolved around animals and striving to give them the best life possible.
I'm a Tucson, Arizona native and stayed in my hometown to attain my Bachelor of Science in Veterinary Sciences at the University of Arizona (Bear Down!). I earned my Doctorate in Veterinary Medicine from the University of Minnesota. After receiving my doctorate, I returned home to Arizona to complete advanced training through a small animal internship at the Veterinary Specialty Center of Tucson. My veterinary interests include neurology, internal medicine, and soft tissue surgery.
Outside of the hospital, I enjoy sports, hiking, photography, and traveling adventures. At home I enjoy trying to keep up with my handsome dog, Baxter!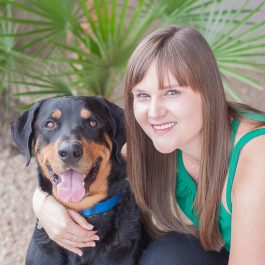 AMANDA NEMETH, DVM
Family VetCare Location: Chandler
I was born and raised in a suburb of Chicago, IL. My whole life revolved around animals, from horseback riding to hanging out with our family dog, a black lab named Jetta. I attended the University of Illinois in Champaign-Urbana where I obtained both my Bachelors of Science in Animal Sciences and my Doctorate in Veterinary Medicine (I-L-L!). In my undergraduate career, I enjoyed riding for our school equestrian team where I competed in show jumping.
I love veterinary practice because it allows you to be involved in so many different areas of medicine. I have a true passion for dentistry, surgery, and exotic animal medicine, but my favorite part of the profession is helping our clients strengthen the bond they have with their pets.
I relocated to sunny Arizona to escape the awful Chicago winters, and although I miss my family, I sure don't miss shoveling my car out of the snow! On my days off, I am usually found hiking with my favorite hiking partner, a Rottweiler mix named Bear. I also share my home with a cockatiel who likes to entertain by whistling and talking!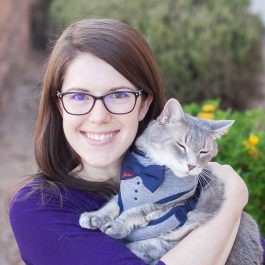 SAMANTHA JONES, DVM
Family VetCare Location: Chandler
During my childhood here in the Valley of the Sun, my two favorite pastimes were loving on animals, and then sharing information about them with other people! It's been a dream come true to spend my life's work continuing these activities as a veterinarian.
I earned my B.S. in Mathematics at Arizona State University (Sun Devils all the way!) and then completed my Doctor of Veterinary Medicine degree at Colorado State University. Though it was tempting to stay in the beautiful mountains of Colorado, the call home to the Arizona sunsets was stronger, so I joined Family VetCare because our goals in strengthening the human-animal bond align so well. I couldn't be happier!
Outside of veterinary medicine, I enjoy playing indoor soccer with my sweetheart, board games with my family, snuggling up with the two cats who own me (Mister E. and Jet), and playing ball with my loving doggie pal, Ellie.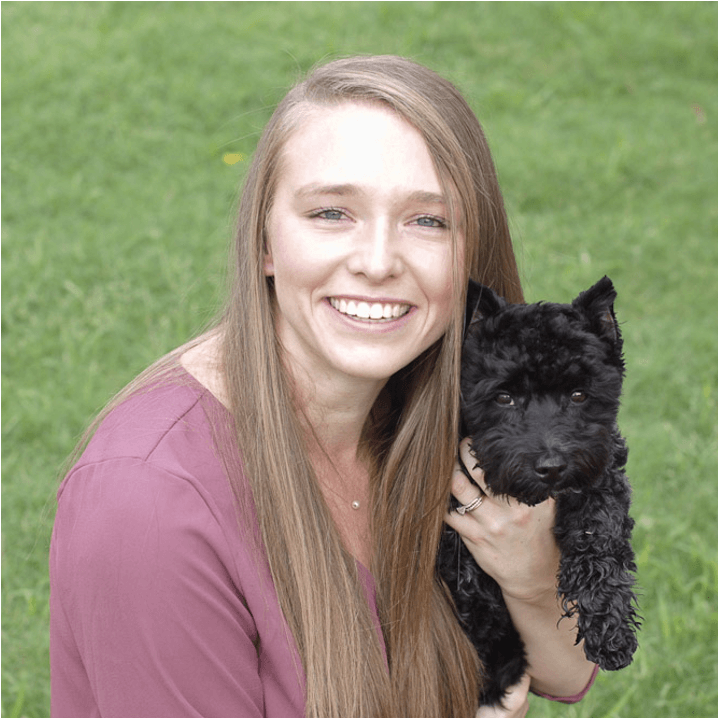 ALEX ZENK, DVM
Family VetCare Location: Mesa
I grew up in South Dakota and found so much happiness in horseback riding and loving on the local shelter animals. I first experienced the transforming power of the human-animal bond when I adopted my first dog, a red Border Collie named Rosie. To this day, my greatest joy in being a veterinarian is the opportunity to help foster the same beautiful relationships between pets and their people. My primary professional interest is delivering fear-free veterinary care, including preventive and internal medicine.
I earned my undergraduate degree in Biomedical Sciences at Colorado State University while also competing as a NCAA cross country/track and field student-athlete. Four years of the gorgeous Rocky Mountains wasn't enough for me, so I stayed at CSU to also complete my DVM degree. After graduation, I was ready for a brand-new adventure and found my way to Arizona, where I have loved being closer to my family and being a member of the brilliant and compassionate Family VetCare team!
Outside of the hospital, I have a blast exploring new running and hiking trails, camping and ATVing with my husband, painting (animals are my favorite subjects!), and spoiling my adorable pet rats, Mia and Bowie.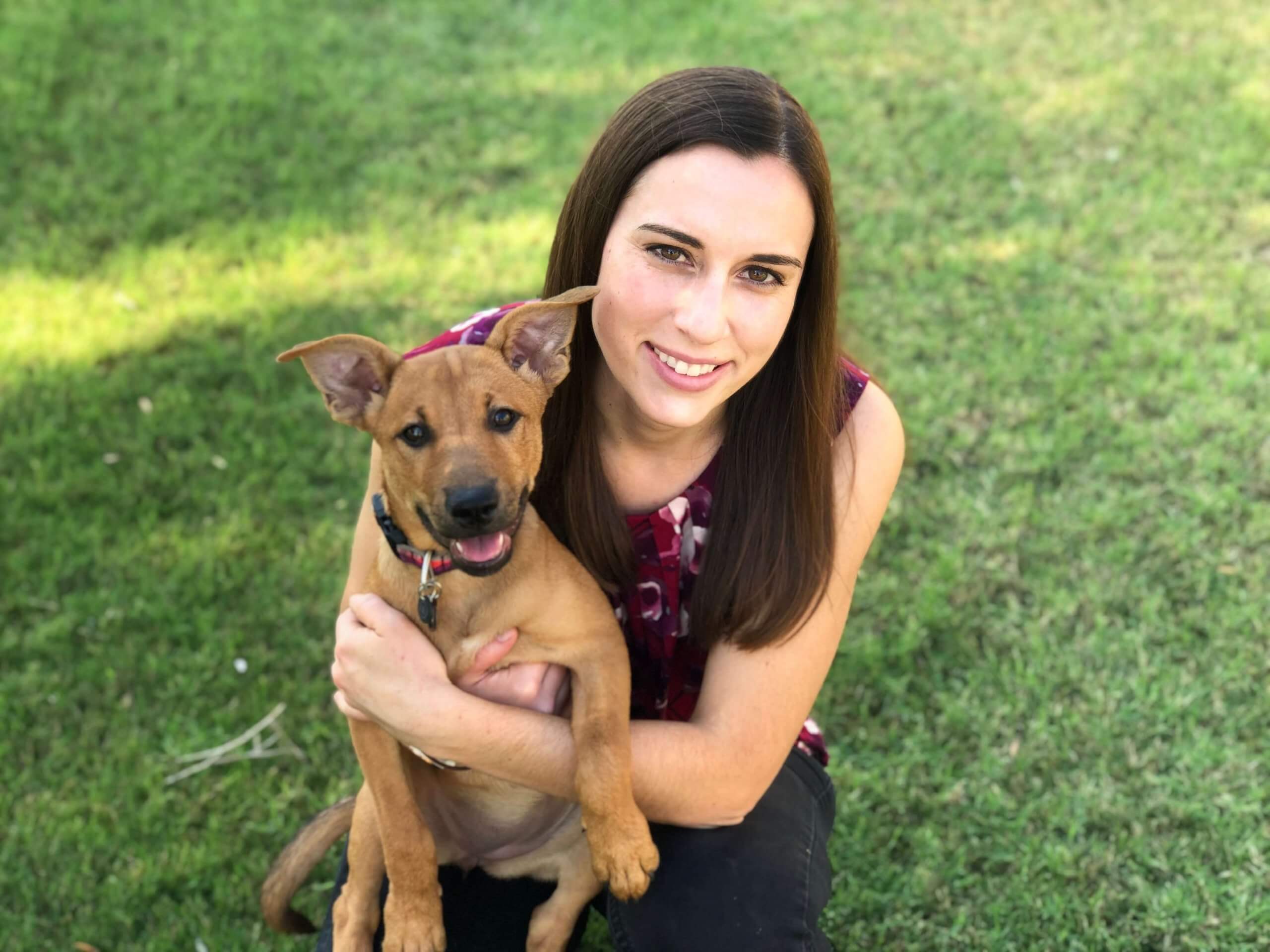 BRIANNA FULLERTON, DVM
Family VetCare Location: Mesa
I was born and raised in Chandler, Arizona. Having previously worked with Sea World, my love for animals ranges widely from dogs and cats to dolphins and whales! I obtained my Bachelor of Science in Biology at Arizona State University and my Doctorate in Veterinary Medicine at Washington State University — Go Cougs! I love veterinary medicine because it allows me to work closely with both pet owners and pets to strengthen their human-animal bond and provide a great quality of life for everyone!
Outside of veterinary medicine, I love ice skating, hiking, baking, and spending time with my furbabies — a rescue puppy named Torrey and a cat named Sophie.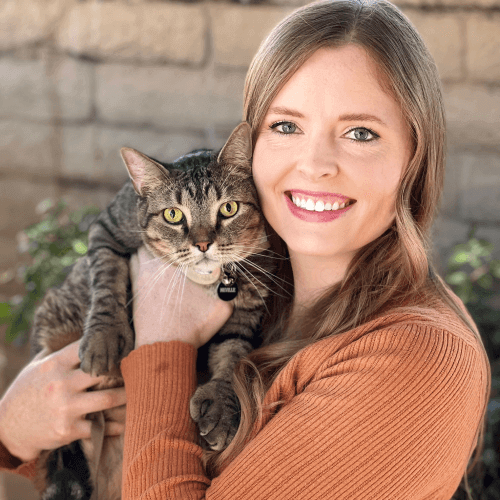 BREANNA COPE, DVM
Location: Family VetCare of Phoenix
I grew up in beautiful Colorado Springs, CO but AZ became my home when my family moved out here when I was in high school. I graduated from ASU with my Bachelors of Science and then I stuck around Phoenix to get my DVM from Midwestern University. For as long as I can remember, being a veterinarian has been my dream job and I always felt a strong connection to animals and the people who love them. During one of my summer vacations during vet school, I worked at Family VetCare as a technician and I loved it so much I decided to return as a doctor!
Outside of work I love camping, hiking, traveling, discovering new restaurants, binging a good show, and most of all, cuddling with my two cats Neville and Penelope!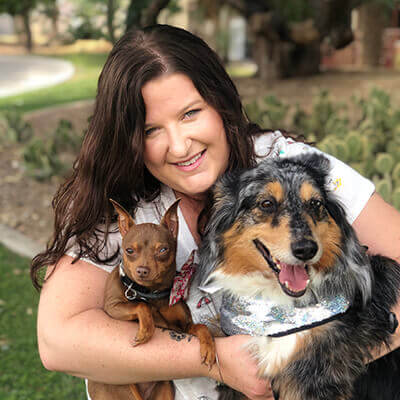 RAE GULLEY, DVM
I was born and raised on a farm in Arizona with 8 dogs and 15 horses. From a very young age, I always had a passion for animals and the bond that was shared between a person and their pet. I was horseback for many of my younger years, but was also strongly bonded to dogs, cats, and softball. I went on to play softball my first two years of college before transferring to ASU (Go Devils!) to pursue my dream of becoming a veterinarian. I graduated with a degree in Applied Biological Sciences and went on to earn my doctorate from Ross University School of Veterinary Medicine. I've worked in Tennessee, Pennsylvania, but have finally found my way back to Arizona and i couldn't be happier! When I'm not working, I spend my free time riding horses with my husband and three children or enjoying a hike with my dogs in the beautiful Arizona sun!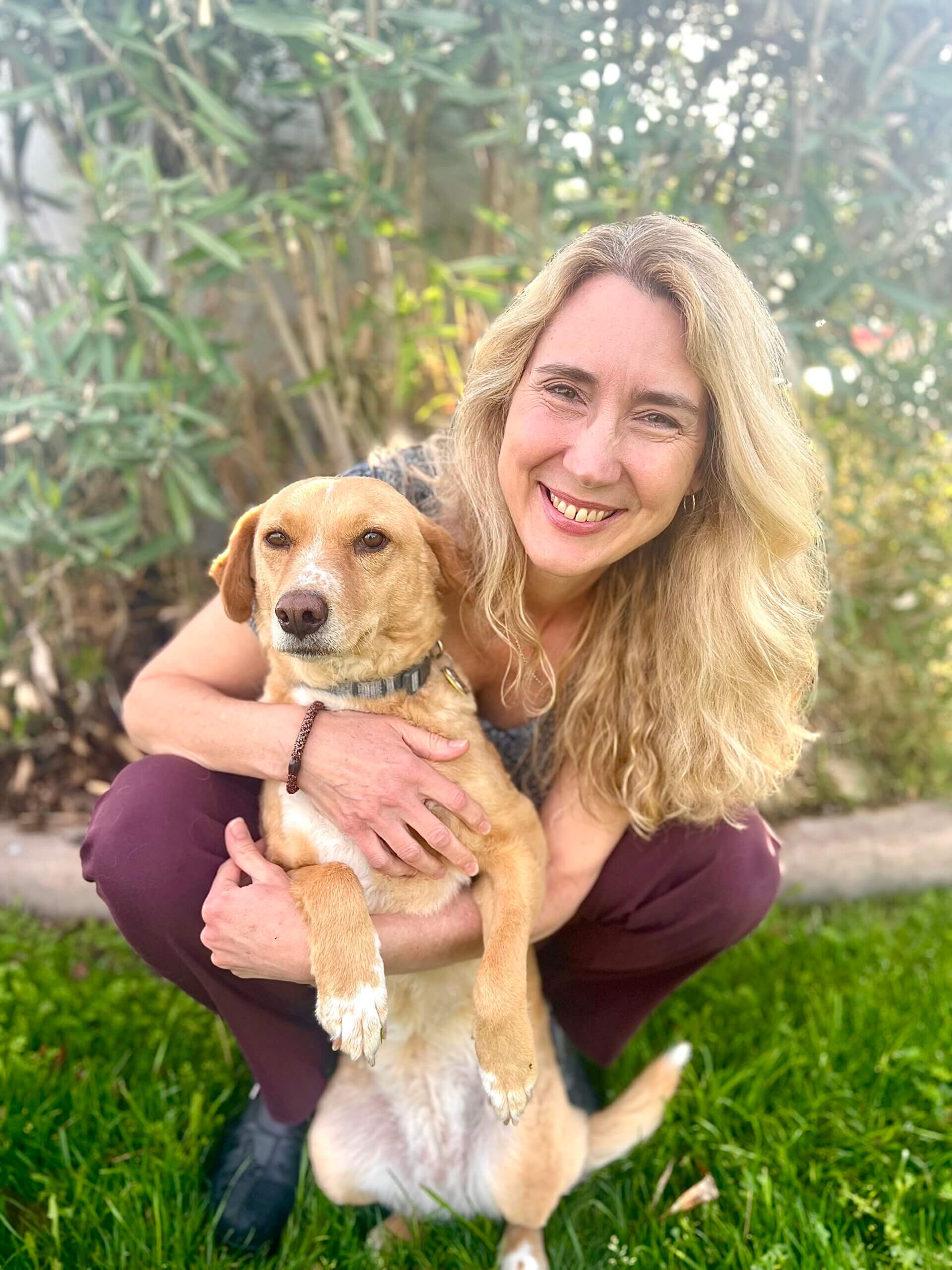 CAROLYN DUREGGER, DVM
Family VetCare Location: Mesa
I have lived in this wonderful state of Arizona for all but a few years of my life. Colorado State University is where I earned both my B.S in Veterinary Science and my Doctor of Veterinary Medicine degrees. While Colorado was a great place to go to school, I definitely prefer the winters here! 
General practice was my choice from the start because I wanted to be able to provide continuity of care that can strengthen the human-animal bond. Getting to know my patients and clients is very rewarding and allows the fostering of a very collaborative approach to health care. My special interests are preventative medicine, internal medicine, soft tissue surgery, pain management and geriatric medicine. My certification in Veterinary Medical Acupuncture along with my experience with laser therapy has expanded my ability to provide pain management to my patients.
Outside of work, I enjoy spending time with my son, hiking, running, photography and travel. For now, I help love my family members' dog Rosie until my next furry partner comes into my life.